Finnish Border Guard joins Mediterranean patrol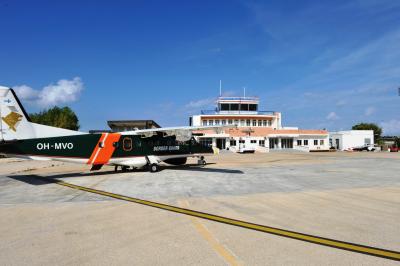 Dornier DO-228 aircraft in Lampedusa
ROME – The Finnish Border Guard has sent six units, aboard a Dornier DO-228 aircraft, to Lampedusa to collaborate with Italian authorities in patrolling the Mediterranean Sea. The move comes as the materialisation of a commitment made by Finnish Prime Minister Jyrki Katainen to his Italian colleague Enrico Letta during his recent visit to Rome in October.
The group of border guards and the aircraft should remain in service in the area until the end of November, though the possibility of also deploying several Finnish vessels still remains under discussion.
The mission, which is supported and coordinated by Frontex, the European Agency for the Management of Operational Cooperation at the External Borders of the Member States of the EU, and which was made in close collaboration with the Italian authorities, aims to follow the evolution of risk situations of illegal immigrants and refugees. The increased number of situations in the Mediterranean Sea over recent months resulted in several shipwrecks. Now Finland has offered aid.
In particular, the Finnish aircraft has the task to monitor, identify and document any vessels navigating in the area, as well as to inform units present in the area on how to contact the means identified. In its first full day of activities, the aircraft has already spotted two large empty rafts in the sea.
If negotiations for further reinforcements are successfully concluded, the Finnish detachment present in Lampedusa could reach twenty units .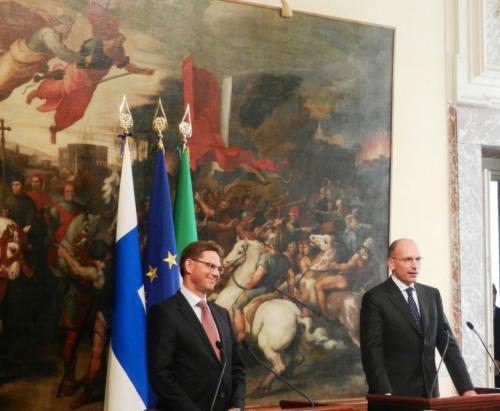 Premiers Jyrki Katainen & Enrico Letta, photo by G. Nitti
Seal of the Finnish Border Guard