Italcertifer awarded contract in Australia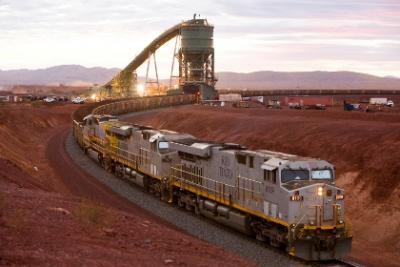 A Riot Tinto train carries iron ore away from a mine in north-western Australia
ROME - The safety certification of a railway network in Australia, owned by multinational mining company Rio Tinto, has been assigned to Italcertifer, a member for the FS Italiane Group. 
The move will allow Italcertifer to bring its "significant know-how" and "in-depth understanding" of railway networks. The company will assess the Control, Command, and Signaling System built by leading Italian company Ansaldo-STS that covers 1,300 kilometres of the private railway network. The certification will take about two years to complete at a cost of over one million euro.
The Ansaldo-STS system, which operates driverless trains, will optimise railway traffic, improving the delivery times of its trains which carry iron ore from 15 mines in the north-western Pilbara region to the Dampier and Cape Lambert ports. The system is expected to increase export capacity from 290 million tonnes to 360 million tonnes per year.