Outokumpu will sell Italian steel plant this year
Outokumpu Headquarters in Espoo, Finland
ROME - The Finnish steel company Outokumpu will sell its Italian plant this year after failed attempts to revive it, the Rome daily newspaper Il Messaggero reports.
The CEO of the Finnish steel company, Mika Seitovirta, reported on the financial results of the company in the third quarter of 2013, stating "I tried." He explained that he had wanted a time extension, but the EU has not granted it and now the sale of the 
Ast of Terni 
steel mill is looming. The negotiations for the sale of the Ast of Terni plant are underway with "several parties" and Outokumpu plans to sign an agreement for sale "later this year."
The company has pointed out that the sale of the Terni plant continues during the period of time that the European Commission granted in an agreement earlier this year. Simultaneously with the process of sale, the report says, Outokumpu has discussed the "remedy package" with the European Commission, "but this has not led to any changes to the general situation of sale." "Outokumpu," the report concludes, "is working hard to complete the sale and sign a transaction within the year."
Outokumpu ended the quarter with a loss greater than expected and said it needs to sell its Italian plant. In fact, its operating loss increased to 126 million euro from 93 million euro in 2012.
Outokumpu reached an agreement for the sale of Terni steelworks as a condition for approval of the acquisition of Inoxum, a subsidiary of ThyssenKrupp's steel industry.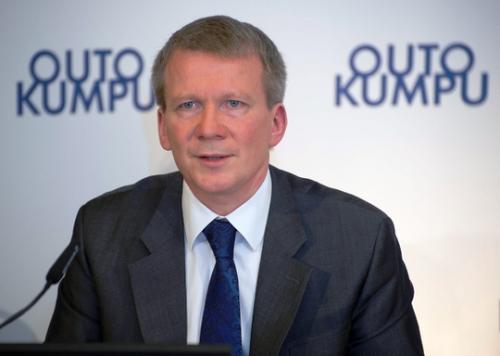 Outokumpu CEO Mika Seitovirta