Sant'Egidio to hold prayer ceremony Sunday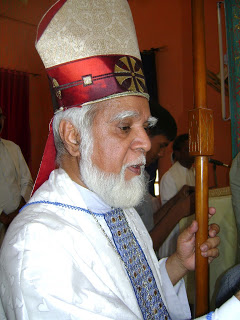 Archbishop Joseph Coutts will preside over the ceremony
ROME - The Community of Sant'Egidio will join the Association of Pakistani Christians in Italy to celebrate in prayer at the Basilica of San Bartolomeo at 4 pm on Oct. 13th.
The prayer service will commemorate the victims of the suicide attack that took place at the Anglican Church of All Saints in Peshawar, Pakistan. The Sept. 22nd attack killed more than 120 people and left many more injured.
The Community of Sant'Egidio is present in many cities throughout Pakistan and operates to support the poor and to promote peace and international dialogue.