Sapienza hosts conference on Turkey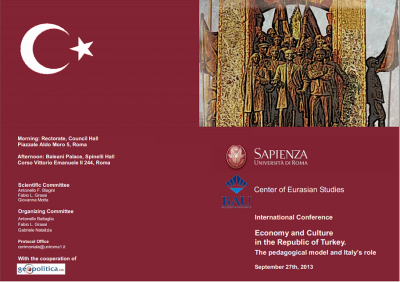 ROME - On Friday, La Sapienza University, in partnership with Turkey's Bahçeşehir University, will host an internati
onal conference with discussion on the economy and culture in Turkey and its relationship with Italy. Rector Luigi Frati and Italian Ambassador of the Republic of Turkey Hakki Akil will be present at the conference.
The first half of the conference begins at 10 am and will take place at Council Hall in Piazzale Aldo Moro 5. It will focus on the influence of Western culture in the Republican Age and of the renewal of Turkish culture.
The second half begins at 3 pm and will be held in Spinelli Hall, at Corso Vittorio Emanuele II 244. It will focus on partnerships between Italy and Turkey.