Sistine Chapel closes as Vatican prepares for conclave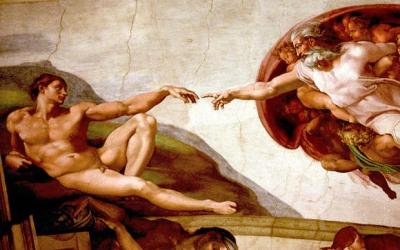 ROME-- The Sistine Chapel closed to tourists on Tuesday as the Vatican prepares to hold the conclave to elect the new Pope following Benedict XVI's resignation last Thursday.
Visitors will be unable to visit Michelangelo's famous frescos adorning the walls and ceiling of the chapel until a new Pope has successfully been elected.  The rest of the Vatican remains open.
Apostolic constitution states that only cardinals meeting in a 'general congregation' in preparation for a conclave have the right to close the Sistine Chapel. Its closure marks the clearest sign yet that steady progress is being made in the election of the new Pope. 
Vatican officials today began preparing the chapel for the conclave by installing the famous stove used to reveal the results of the election and burn the cardinal's ballots.  Two daily rounds of voting will take place and white smoke emerging from the stove is the sign that a new Pope has successfully been chosen.
One hundred and fifteen cardinals are set to gather in the Chapel having sworn an oath of secrecy which if broken will lead to their excommunication.  The Vatican is awaiting the arrival of the final five or so cardinals in Rome before the official start date of the conclave which is set for early next week.
The Vatican hopes to elect the new Pope by Easter, the most important date in the Christian calendar.