Film star Gina Lollobrigida dies at age 95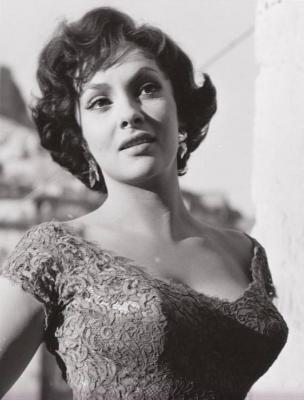 ROME – Screen goddess Gina Lollobrigida has died at age 95, her family said Monday. In recent years she had been in frail health, breaking a hip after a fall in September and undergoing an operation subsequently, as well as reportedly suffering from dementia.
 Nevertheless four years ago she ran as a candidate for the Senate, Italy's upper house, on a slate representing left-wing parties.
 Born in Subiaco, Lazio, July 4, 1927, she was nicknamed the "Bersagliera" and was seen as rival to Sophioa Loren for the role as the country's leading movie idol and sex symbol.
 During her long career she received seven David di Donatella awards, many of them for neo-realism films such as "Achtung banditi" with Carlo Lizzani, a movie about the Italian resistance. Her first big success was in the French film "Fanfan la Tulipe" with Gerard Philipe in 1952.
 In Italy her role in Luigi Comencini's "Pane amore e fantasia" in 1953 secured her fame at home.
 In recent decades she devoted herself mostly to her work as a photographer, featuring in a series of exhibits. Her twilight years were marred by an acrimonious legal dispute with her former manager, Andrea Piazzolla, who was indicted on charges of trying to bilk the actress of her fortune.
 jp
 © COPYRIGHT ITALIAN INSIDER
UNAUTHORISED REPRODUCTION FORBIDDEN