Commonwealth Cricket Cup 2022 set to be held in Rome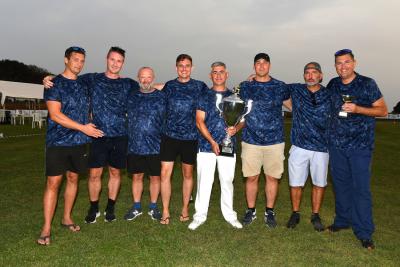 NATO are the defending champions having beaten the Pakistan Embassy in the 2021 final
 ROME – The annual Commonwealth Cricket Cup is set to return to Rome on Sept 24 for its 2022 edition.
 The cup is organised by the Commonwealth Cricket Club of Rome in collaboration with the Italian Cricket Federation and is currently taking registrations for team entries.
 Entry is open to teams from Commonwealth Embassies or other international agencies in a mixed competition consisting of a six players per team in a five over format per side.
 The Bangladesh Embassy and the Commonwealth Club are two of the teams that have already signed up for the tournament which in the past has featured the likes of the British Embassy, Pakistan Embassy, Australian Embassy, Indian Embassy, UN Agencies and NATO.
 The tournament will be held at the Roma Cricket Ground on Via Valle di Perna SNC Spinaceto.
 The event also traditionally hosts a lunch featuring a collection of foods from all over the Commonwealth from the participating teams, and supporters are encouraged to attend.
 The tournament was originally called the Rome Ashes and dates back to the 1960s and 1970s where it was played at Villa Pamphilli. Among these teams that competed then, were the British and Australian Embassies, the Commonwealth War Graves Commission, the FAO and some international colleges in Rome.
 It was then revived in 2017 where it has been held as an annual event in non-pandemic times.
 NATO are the defending champions having beaten the Pakistan Embassy in the 2021 final.
 © COPYRIGHT ITALIAN INSIDER
UNAUTHORISED REPRODUCTION FORBIDDEN