Pope Francis appoints an auxiliary bishop of the Metropolitan Archdiocese of Gdańsk, Father Piotr Przyborek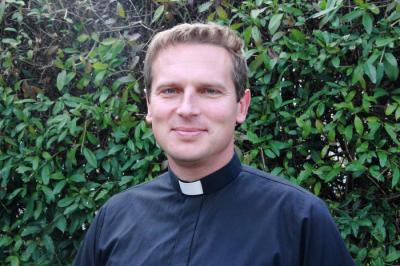 Father Piotr Przyborek, Photo: bratalbert.com.pl
 GDAŃSK – On Wednesday, Pope Francis appointed Father Piotr Przyborek as Auxiliary Bishop of the Metropolitan Archdiocese of Gdańsk in Poland, assigning him the title of See of Musti di Numidia, as reported by the Holy See Press Office.
 Bishop Piotr Przyborek was born on June 28, 1976 in Gdańsk. He studied philosophy and theology at the Gdańsk Major Seminary and was ordained as a priest on June 16, 2001. After his priestly ordination, he served as a vicar in the Parish of the B.V. Mary of Sorrows in Gdynia-Orłowo from 2001 to 2006 and of Saint Hedwig of Silesia in Gdynia-Karwiny from 2006 to 2009. He obtained a degree in Biblical Theology from Cardinal Stefan University Wyszyński in Warsaw in 2005, and later obtained a PhD from the Theological Faculty of the Niccolò University Copernicus in Toruń in 2012.
 From 2009 to 2010, he attended specialised courses of Sacred Scripture at the École Biblique in Jerusalem and in 2011, taught at the seminary Major of Gdańsk. From 2012 to 2014, he was a vicar of the Parish of Saint John of Kęty in Rumia Janów and from 2014 to 2020, in the Saint Mary Mother of the Church and Saint Catherine of Sweden in Gdańsk-Wrzeszcz. From 2020 to 2021, he was a vicar of the Parish of the Sacred Heart of Jesus in Gdynia. On 9 June, 2020, he was appointed Honorary Canon of the Collegial Chapter of Gdynia, and in 2021, became Director of the Diocesan Pastoral Office. Bishop Piotr Przyborek is a member of the Diocesan Council for the Ongoing Formation of the Clergy, the Presbyteral Council, and the Diocesan Pastoral Council.
ak-al
 © COPYRIGHT ITALIAN INSIDER
UNAUTHORISED REPRODUCTION FORBIDDEN