IFAD tight-lipped on candidates running for presidency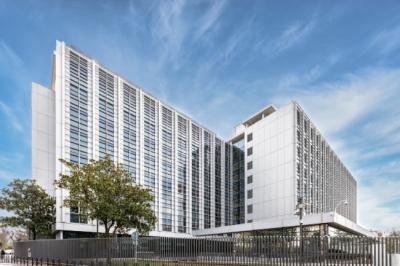 IFAD's headquarters in Rome
 ROME -- The International Fund for Agriculture and Development is remaining tight-lipped over the identity of candidates to replace Togolese Gilbert Houngbo as president of the poverty-busting organisation, diplomatic sources say.
 Candidates for the post were due to be presented by member states by May 6. Several days later however the UN agency had not made public who were the candidates. Italian Insider emailed a senior communications official at IFAD asking for the names but there was no response.
 The news black-out prompted speculation that Mr Houngbo might be seeking to maneuver so that an African replace him just as he replaced the Nigerian potentate Kanayo Nwanze. Failure to release the names of the candidates could fuel speculation that further candidates who might be possible spoilers were being encouraged to throw hats in the ring after the deadline expired, IFAD watchers say.
 EU countries frustrated with the practise of the head of UN food agencies being the feifdom of one country or regional grouping planned to present a woman candidate, possibly from one of the Nordic countries, to try and break the recent African monopoly grip on IFAD, the observers said.
 The new president was due to be appointed at a meeting of IFAD's governing council July 1 and would take office from Oct. 1 when M. Houngbo jumps ship to start work as head of the ILO.
 jf
 © COPYRIGHT ITALIAN INSIDER
UNAUTHORISED REPRODUCTION FORBIDDEN