Member States to present candidates for next IFAD presidency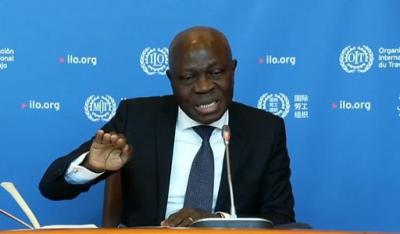 Gilbert Houngbo, President of IFAD
 ROME – The International Fund for Agricultural Development (IFAD) launched an appeal to its 177 Member States to present their candidates for the election of the next president of the Fund, following the move of its current president, Gilbert Houngbo, to head of the International Labour Organization (ILO).
 The new president will be appointed on July 7, during the first special session of the IFAD Board of Governors. The term of office of the IFAD president lasts four years and is renewable only once. The new president will take office on 1 October.
 Nominations for the position of president can only be submitted by IFAD Member States and must be received by May 6.
 The new president will lead IFAD in a particularly complex period. The conflict in Ukraine, which has already caused food and fuel prices to rise steeply, may cause a global food crisis, which would hit the poorest rural populations in the world more severely.
ln
 © COPYRIGHT ITALIAN INSIDER
UNAUTHORISED REPRODUCTION FORBIDDEN