Colin Firth awarded Nastro d'Argento Europeo 2021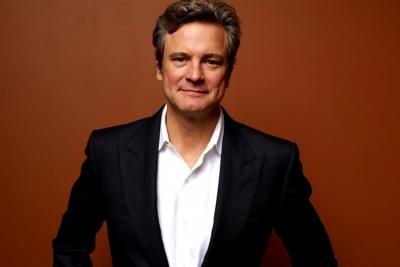 ROME - The Nastro d'Argento Europeo 2021 has been awarded to the English actor Colin Firth, in "recognition of the special style of an eclectic and elegant actor who continues to give international audiences interpretations of great theatrical intensity and popular success, in a career marked by leading roles in auteur cinema as well as comedy."
  The Nastro d'Argento Europeo is a prize awarded by the National Syndicate of Film Journalists (SNGCI) to recognise the contribution to the world of cinema of artists from around Europe. Previous winners have included Ken Loach, Pedro Almodovar and Juliette Binoche.
  Laura Delli Colli, President of SNGCI, said of the awarding of the 2021 award to Firth, "a choice that rewards the excellence of his talent, simplicity together with wonderful professionalism both when it comes to dealing with the classics, sometimes closer to theatre than to the cinema, and the lightness of comedy, a genre… to which Colin Firth unfailingly gives his irresistible British touch."
  After studying with the National Youth Theatre and at the Drama Centre London, Firth first appeared in film in 1984, in the film production of Julian Mitchell's Another Country, which he had performed on the West End, before appearing in films such as Love Actually, A Single Man and Bridget Jones' Diary, winning an Oscar for The King's Speech.
  Firth has always had a close connection with Italy, having married the Italian producer Livia Giuggioli in 1997 (though they later divorced) and gained dual citizenship in 2017. He splits his time between London and Umbria and speaks Italian fluently.
 ol