Italy sees first strike of entire Amazon supply chain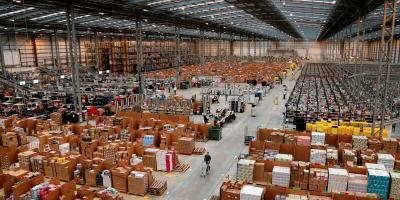 ROME - On Monday, 9,000 Amazon workers and the 31,000 other employees of the Amazon supply chain in Italy took part in the first ever strike by a country's entire Amazon workforce. It is the first in the world to include not just the Amazon warehouse employees, but also all the delivery drivers and other workers who help to deliver the nearly one million packages a day throughout the country.
  Amazon staff have also called on the help of the everyone else, asking that no one in Italy makes an order on Monday - in the aim of creating a 'White Monday', in contrast to the shopping sprees of 'Black Friday'.
  The strike has also garnered the support of Federconsumatori, the representative organisation of consumers.
  The workers association is asking that Amazon review the workload expected of the warehouse employees and the hours of the drivers working throughout the pandemic. Unions have also complained about the unwillingness and unavailability of the American company throughout discussions of the working conditions of their employees.
  Amazon has for a long time been under fire for the treatment of their employees, with a report on the conditions of warehouses in the U.S. revealing that there are 4,000 Amazon employees having to apply for food stamps due to the inadequacy of their salary - 70% of whom are full time. Amazon boss Jeff Bezos, who became the richest man in the world during the coronavirus pandemic, has been much criticised for the paying his employees minimun wage and making them work inhumane hours every day. The average salary in Robbinsville, New Jersey fell from 24 dollars an hour to 17.50 after the opening of an Amazon factory in the area. 
  In regard to the Italian strike, Amazon has said, "as always, we respect the right of our employees to form or join a union without fear of retaliation, intimidation or persecution. At Amazon we strongly believe in the value of discussion with our employees. Their direct involvement is an integral part of our business culture, and in fact we already offer a competitive salary, benefits and excellent opportunities for personal growth, all within a safe and modern working environment. In regard to the discussion with the unions, two meetings took place at a national level in January, and in the places where there is union representation, we have a relationship of constant dialogue."
  This week will also see the conclusion of voting in an Amazon warehouse in Bessemer, Alabama that could be see the first union representation in an Amazon warehouse in the US. Jeff Bezos has allegedly worked hard to boycott this initiative, creating a website to discourage membership of the union, as well as making it hard for employees on different shifts to organise meetings together. This anti-union activity has even caused President Joe Biden to publicly ask that they guarantee the rights of the workers.
ol