Which countries have the largest online gambling industries in the EU?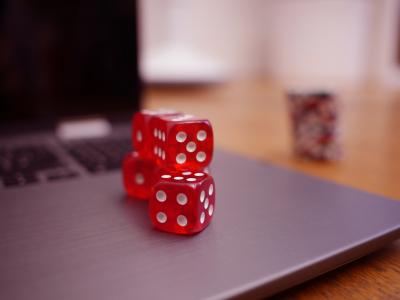 The online gambling industry has gone from strength to strength in Europe over recent years. Indeed, the most recent forecast for the industry predicts that online gambling will grow at an impressive CAGR of 9.2% between 2020 and 2025, far outstripping the projected performance of land-based casinos over the same period.
  In 2018, the gross gaming revenue (GGR) garnered by the online gambling sector was valued at €22.2 billion. That is expected to increase by 32% to a total of €29.3 billion in 2022. But which countries are leading the way? Who has the largest online gambling industry in the EU?
Italy
  As the home of the oldest continuously running land-based casino in the world, it's no surprise that Italy is one of the biggest players when it comes to online casino, too. The government earns a cool 22% of the revenues of all licensed operators, representing a significant boon for its coffers.
  In 2019, the GGR of Italy's online industry was valued at €1.85 billion, with the card games and fixed odds games found at online casinos comprising the largest percentage (45%, or €835 million) of that total. Sports betting wasn't far behind, with a 39% or €730 million market share.
Germany
  Germany is one of the fastest growing markets for the online casino industry in Europe, with revenues shooting up to €2.2 billion in 2019. Sports betting saw the biggest increase in comparison with the previous year, growing 18.6% from 2018. Slots and table games also enjoyed a 10.6% upturn in revenue over the same period.
  In fact, recent research published by consultancy firm Goldmedia estimates that the overall online gambling sector will be worth a staggering €3.3 billion by 2024, making it not just one of the biggest markets in Europe, but in the whole world. 
France
  France is another country home to a burgeoning online gambling industry, with the nation witnessing an 18.2% increase in profits in 2019. Total revenues in that year reached a record high of €1.42 billion, fuelled largely by an intake of €880 million from the sports betting sector. That's a 27.3% increase from the previous year, underlining just how popular betting on football and the suchlike is becoming in France.
  Over the course of that record-breaking year, operators paid the French government €701 million in taxes, with the lion's share (€470 million) coming from sportsbook sites. Horse racing platforms contributed a further €145 million, while €86 million more came from the online poker industry.
Spain
  Spain experienced a boom in its online gaming market in 2020, recording a 17.7% increase from the previous year. That impressive upturn was driven mostly by a 30% increase in the turnover generated by online slots, reaching a total of €51.9 million in Q2 of 2020.
  Meanwhile, live roulette saw an unprecedented hike in its popularity for the same period. Although it didn't bring in quite as much money as the slots sector – earning €27 million – that was a significant increase of 75% from 2019. With sports betting expected to rebound in 2021 after a quiet year last year, Spain's online casino industry is expected to flourish going forwards.