Why Milan are daring to Zlatan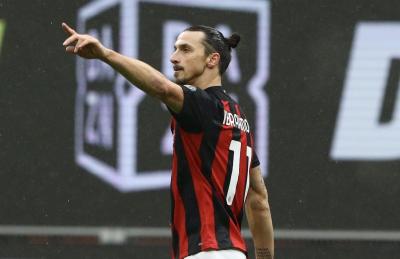 ROME – The route back to the top table of Italian football has been a long one for the AC Milan faithful with Gazzetto dello Sport recently describing the past few seasons as a "slalom". The Rossoneri's last Serie A triumph came in the 2010-2011 season and the side has struggled to reach the same heights in recent years. This campaign however, has a different feel to it. Milan currently find themselves just behind perennial rivals Inter in Serie A and at times have very much looked like potential title winners. The one constant between 2011 and now, is the mercurial Zlatan Ibrahimovic.
  The Swede, who is relishing a second spell at Milan, has also enjoyed a three-year stay at Juventus between 2004-2006 and a successful spell at Inter in the past. Indeed Ibrahimovic, who recently appeared at the San Remo Music Festival, described Italy as his second home and declared "I love you Italy" after the first of four performances as the famous event. Perhaps it is this love of his adopted homeland which has inspired his latest string of impressive performances, but for the Rossoneri faithful, the return of Zlatan has been nothing short of miraculous.
  Zlatan arrived in Milan for his second term with six months to go last season and the club facing the prospect of an ignominious bottom half finish. The Swede scored ten goals and contributed to a season ending run of 13 matches unbeaten, catapulting the Milanese into sixth in the table and a Europa League place. This season, Ibrahimovic has already netted 14 times, with the Rossoneri now in second place in Serie A.
  "I have always felt part of Milan, even when I played with other teams," said Zlatan in an interview when he re-signed. "They always treated me well from day one. When I first arrived at Milan, I smiled. Something I have never done before in my job. I feel at home and I don't feel like I have been away."
  An interesting side story that has arisen due to Milan's Europa League campaign this season, is that the team will play another of Europe's rising giants in Manchester United which means a return to Old Trafford for their star Swede. Ibrahimovic suffered what many thought was a career ending injury when playing for the Red Devils, but not only has he bounced back, he has returned to the highs that many thought wouldn't be possible again.
  "I came here to bring Milan back to their level, where they deserve to be. I do everything to achieve the goals I set," the 39-year-old said in a recent interview. "We have to work and sacrifice, but the last six months we have shown we have what it takes to reach certain goals.
  "We must not forget, however, that we have not won anything. In my head, the goal is always to win something. This season we have to win."
  As the suffering Milanese fans have discovered in recent years, it is the titles that are hard to come by and a stuttering spell in February may have put pay to Serie A for another season. For all his successes and goalscoring feats, Ibrahimovic has a dark side and in the most important derby in a decade on 21st February the Swede was ineffectual in comparison to his opposite number Romelu Lukaku. Inter would go on to win 3-0 and Milan have since taken only four points from a possible 12. This all followed a spat with Lukaku earlier in the season which resulted in Milan exiting the Coppa Italia and Ibrahimovic taking an early bath after being sent off.
  By comparison, Inter are on a fantastic run of victories and have consolidated their position at the top of Serie A and it would be a mistake to rule out a Cristiano Ronaldo inspired Juventus from mounting a late charge to retain their crown. However, it is testament to the impact of Ibrahimovic and indeed to Milan's Directors and recruitment strategy that they are once again in the conversation. A solid performance and 2-0 victory against Verona will have calmed the nerves and have the Rossoneri once again looking upwards.
  At the heart of the revival are Paolo Maldini, a name who will be well known to football fans across the globe, as Technical Director and Ivan Gazidis, the new CEO and former top man at Arsenal. Gazidis re-affirmed the aim of winning trophies for the Milanese faithful but has established that the club will focus on a sustainable strategy and building a youthful team for future success. As always however, teams need leaders and Zlatan will be a special exception to this strategy.
  I want to be part of the comeback of this top club," said Gazidis. "I want a modern and progressive Milan, we are at the beginning of the path. Ibrahimovic is the exception to all rules, always."
  Ultimately, the club will be hoping that Zlatan can contribute to even a fraction of the success that he brought to Inter with three Scudetti. There is a long way to go to reach the highs of a Milan of the early 2000s, but it seems that the club are once again on the right path.
Zlatan at Sanremo 2021 with presenter Amadeus