'Lady of the Cardinal' released on parole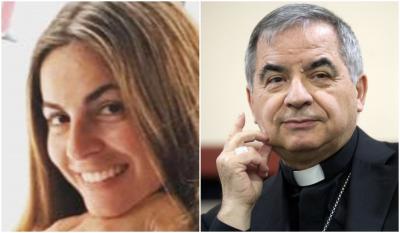 MILAN – The woman dubbed the "Cardinal's Lady," arrested after becoming embroiled in a Vatican money scandal, has been released on parole, judicial sources said on Friday.
 Cecilia Marogna, an international diplomatic relations expert, was arrested Oct. 13 in Milan on an international warrant issued by the Vatican through Interpol after being accused of aggravated embezzlement of Vatican funds.
 Marogna allegedly received 500,000 euros in Holy See funds wired to her Slovenian-based consulting firm by Cardinal Angelo Beccui, in his then role as deputy Secretariat of State.
 The 39-year-old from Cagliari, where Cardinal Becciu hails from, allegedly spent the money on luxury designer brand items instead of the humanitarian operations it was intended for.
 Morogna's arrest had been upheld by a Milan court on Oct. 15, due to the "gravity" of the accusations. But Friday an appeals court judge allowed her release from prison with the obligation to sign-in.
 The process to extradite Marogna from Italy to the Vatican began on Oct. 17 and is expected to take up to a month.
 cc