Cinema: Escape to Sicily with '7 days'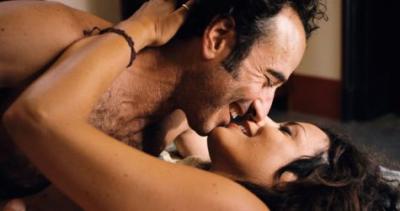 ROME - '7 days,' the latest film by Swiss-Italian director Rolando Colla takes its audience on a journey to the enchanting island of Levanzo, off the western coast of Sicily. The film was presented on Thursday at the Cinema Farnese Persol, on Campo de' Fiori, a perfect hideaway from the hustle and bustle of the busy market. Following the screening was a buffet full of Sicilian delicacies and a chance to talk with members of the cast and crew.
 The film stars Alessia Barela, who plays Chiara, and Bruno Todeschini as Ivan, who are on the island to organise his brother's and her best friend's wedding. During the seven days they spend with each other on the island before the guests arrive, they become close, then distant, with both of their pasts invading their present. What starts as a bit of fun before the wedding becomes something more serious, with neither of them having taking into consideration the possibility of falling in love. 
 The film is half in French and half in Italian, with some Sicilian dialect thrown in for good measure. This concoction of languages can be a little confusing to follow, but it mirrors the constant rollercoaster of emotions that both Chiara and Ivan experience in such a short, but intense, amount of time. Ivan appears to be a stereotype of a Frenchman, a little grumpy ,blunt, and broody. He describes himself as "realistic" and throws fits of rage including throwing a bed frame into the sea, while Chiara is a dreamer, calm, and more relaxed about the wedding planning. It truly is a case of "opposites attract."
 In fact, it was not easy to see why she fell for him. In an interview with the Italian Insider, Barela explains how Chiara's past was holding her back: "I think she had had to put to her instinct and passion to one side, to choose a more rational love which saved her. And so after such a long time, returning to the island she returned to an almost primordial state […] And so there, she probably refinds a part of herself that's very important, a part that's maybe more passionate, and by finding that part again, from a "colpo di fiumine" (love at first sight) she chooses to be with him."
 The island becomes the true protagonist of the film, and serves as a catalyst for the relationship between Chiara and Ivan. With just 29 permanent residents, it truly feels like another universe. Speaking to Barela after the screening, she explained: "I struggled at first - we were there for 12 weeks. It's a beautiful place. But there's nothing there. No pharmacy, no bank, no shop, just one bar and one hotel. It's ok if you're very at ease with yourself." 
 But neither Chiara nor Ivan were completely at ease with themselves when they arrived on the island, as in this break from non-stop modern society, they needed each other's company. "Life finds you, even if you hide from it" explains Colla. Feelings were heightened, distractions were put to one side. And what was left was a beautiful island and a man and a woman who were both ready for something new. "Who wouldn't fall in love in such a paradise?" one might ask themselves. The long shots of the stunning clear blue waters and the barren rocks were captivating. In particular, the sequence of the guests joyfully rowing out to sea, and throwing flower wreaths to the happy couple, before the camera plunged underwater and watched them slowly sink into the deep blue of the ocean.
 Aside from the main characters, many of the wedding guests and island inhabitants were non-professional actors. This brought a touch of authenticity to a love story that could have been hard to believe. Most impressive were the chorus of Sicilian singers, who sang traditional folk songs at the wedding, bringing the island to life.
 Whether for the love story or for the magical island, '7 days' is the perfect summer film. It comes out in cinemas in Italy on August 24.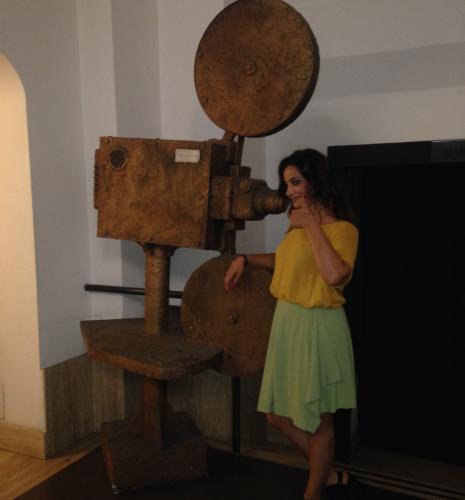 Alessia Barela poses at the event