Nationwide transport strike brings Italy to standstill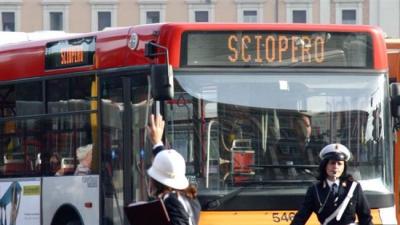 ROME- A nationwide transport strike that will affect the metro, buses, regional trains and some aviation companies is set to rock the Peninsula, after trade unionists called for the strike in protest against privatisation in the transport sector.
"Unfortunately, it will be a black Friday for transport," said Graziano Delrio, the Minister for Infrastructure and Transport, speaking at the inauguration of a new bridge in Pescara.
"We have tried to reason, but there will be difficulties," he added.
A 24-hour public transport strike will hit commuters in Rome, with ATAC employees not working all day and two separate organised protests organised during the course of the day.
The consequences of the strike will felt around the country, with numerous disruptions to regional train routes. However, the train company Trenitalia has informed customers that its 'Frecce' services will still be running regularly. Similarly, the service that runs from Roma Termini and Leonardo Da Vinci Airport in Fiumicino will be fully operational, in order not to disrupt those travelling abroad.
jj