Berlusconi's public office ban upheld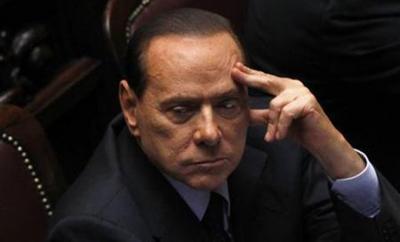 ROME—The Court of Cassation has confirmed Berlusconi's two-year ban from public office for tax fraud disqualifying him from running in EU elections in May.
 "They want to destroy me, I will not allow this," said the former prime minister in response to the ruling pronounced at today's session of the Mediaset trial. Despite the efforts of Berlusconi's defence team to overturn the decision of the Court of Appeal in Milan from last October by appealing to the European Court of Human Rights in Strasbourg, Rome's High Court upheld the verdict excluding Forza Italia leader from politics over false accounting and tax evasion.      
 Although the decision was largely expected, Berlusconi's lawyers did not hide their disappointment, with Niccolò Ghedini speaking of a "great bitterness" in reaction to the judgment, and Franco Coppi expressing indignation at the "unlawful accumulation of penal sanctions for one and the same crime."