The fifth edition of Food Film Festival set to delight audiences with Global Gastronomic Cinema
Film Food Festival planning.
 BERGAMO – In a celebration of culinary artistry and cultural diversity, the awaited fifth edition of the Food Film Festival is set to captivate participants from August 23 to August 27.
 The event will be located Piazza Mascheroni in Bergamo, this cinematic experience promises a delectable journey through the world of gastronomy.
 Conceived in 2014 by the esteemed cultural association Art Maiora and the Bergamo Chamber of Commerce, this festival is primed to showcase narratives that intertwine the realms of food and life, all projected onto a cinematic screen. It's a celebration of food's many narratives, illuminating new locations and cultures with each screening.
 After organizing a rigorous selection process, the festival's curators sifted through a collection of 500 films originating from 80 different nations. The chosen movies are shaped to offer diverse cinematic tastes, encompassing most genres. Additionally, the festival highlights the importance of eco-sustainability, therefore the movies were picked accordingly. Other topics to be discussed during the event are synthetic foods, cheese that originates from the mountains and many more.
 Food, cultures and care are the main topics for this year's event and it is expected that Bergamo Brescia, the distinguished Italian Capital of Culture, will repeat this message loudly , in order for it to reach the most people, especially those residing far that will not be able to participate on site.
 The Food Film Festival is all set to offer an unprecedented experience to the senses, inviting attendees to immerse themselves in the enchanting relationship of cinematic artistry and culinary delights.
nk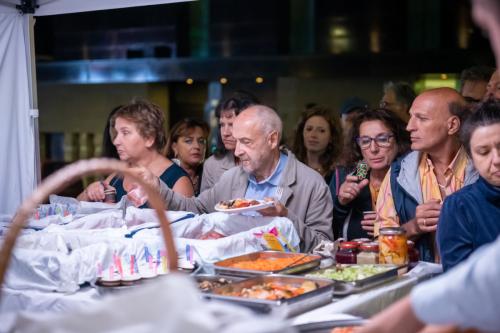 A previous edition of the festival.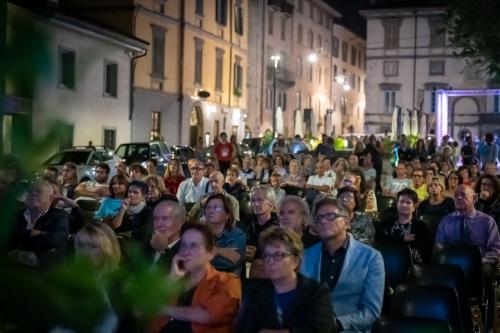 Audience watching movies during the past edition of the festival.
 © COPYRIGHT ITALIAN INSIDER
UNAUTHORISED REPRODUCTION FORBIDDEN