Thousands of archaeological finds seized in Caserta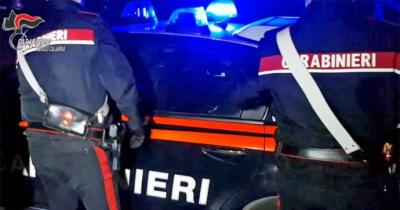 The Carabinieri from Naples
 CASERTA - - Naples Carabinieri have seized thousands of archaeological finds, worth an estimated 3 million euros, from clandestine excavations.
 Clandestine excavations carried out mainly in the province of Caserta brought to light thousands of archaeological artefacts: the objects - which would have generated approximately 3 million euros in the  market for archaeological goods - were seized by the Carabinieri of the Naples Cultural Heritage Protection Unit.
 This was as part of investigations coordinated by the Fourth Section of the Public Prosecutor's Office of Santa Maria Capua Vetere, which also specialises in crimes against cultural heritage.
 After the investigation, several people were reported for the offences of receiving and stealing cultural goods, Italian newspaper Il Fatto Quotidiano reports.
 The seized archaeological goods allegedly date back to between the 8th century B.C. and the 2nd century A.D. 
 During the 22 searches carried out on the orders of the Public Prosecutor's Office (involving Campania, Basilicata, and Apulia), the Carabinieri found, among other things, 95 ancient vases of inestimable value, 20 archaeological marble artefacts and 300 artefacts of various kinds (glass, bronzes, etc.).
 The military reported: "All the objects are of archaeological provenance and cultural interest and had been unlawfully removed from State property through illegal archaeological excavations."
 es
 © COPYRIGHT ITALIAN INSIDER
UNAUTHORISED REPRODUCTION FORBIDDEN