Palermo's prosecutor asks for 10-year sentence for Cosa Nostra's 'Lord of the Wind'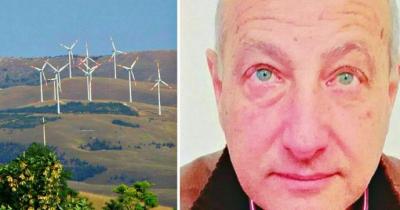 PALERMO, Sicily -– Palermo's deputy attorney general, Carlo Marzella, during the indictment held on Friday morning at the appeal trial for Vito Nicastri, asked for a sentence of 10 years and eight months for the 'Lord of the Wind, for external complicity in a mafia association, judicial officials said.
 The former electrician from Alcamo, who became a millionaire entrepreneur in the renewable energy sector, was sentenced in October 2009 in the first instance to nine years, but the sentence was partially overturned on appeal, when the judges ruled out external complicity with the Mafia, reducing the sentence to four years for fictitious intestacy.
 In April 2022, however, the Court of Cassation granted the request of the Palermo Public Prosecutor's Office and ordered the annulment of the appeal sentence, requesting a new appeal trial.
 The trial arose from the developments in the anti-mafia operation "Pionica" by the Palermo Dda, coordinated by Deputy Prosecutor Paolo Guido and by Assistant Prosecutors Gianluca De Leo and Giacomo Brandini, in which pressure had been put on the owner of some vineyards to prevent her from exercising her rights over the land and pushing her to sell it.
 According to the indictment, Melchiorre Leone, for whom the Palermo Public Prosecutor has asked 12 years in concurrence with Nicastri, allegedly threatened the owner, favouring her brothers Vito and Roberto Nicastri, and by extension Michele Gucciardi, head of the Salemi family mafia, and Salvatore Crimi, affiliated with the Vita family.
 The agricultural fund was allegedly used by Mafia-harmed entrepreneurs to obtain EU funding. An affair, as Prosecutor Marzella explained in his indictment, which "once again demonstrates the extraordinary chameleon-like ability of the Trapanese Cosa Nostra, which, by seizing the absolute profitability of interventions in the real estate sector, was able to pursue economic advantages by availing itself of highly reliable subjects, such as the Nicastri, thus considerably reducing the risk of involvement in judicial investigations."
 "Nicastri's relationship," adds the judge in his indictment, "with the Mafia organisation would not have been interrupted", favouring him "in his unstoppable economic-entrepreneurial rise in the renewable energy sector," where he is said to have "woven relations with Mafia members of the Mazara del Vallo family, with the dangerous Palermo Mafia gang of the Lo Piccolo family, with the head of the Catania gang Vincenzo Maria Aiello, affiliated to the Santapaola-Ercolano clan, up to exponents of the Reggio Calabria 'ndrangheta."
 eb
 © COPYRIGHT ITALIAN INSIDER
UNAUTHORISED REPRODUCTION FORBIDDEN