New art exhibition by Tracey Emin opens in Rome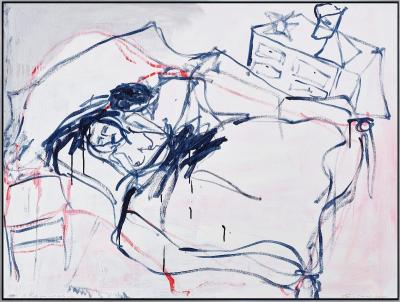 ROME - Tracey Emin's new exhibition in Rome called "You should have saved me," opens on 13 May at the Galleria Lorcan O'Neill and presents a body of work made over the past two years in her studios in London and Margate.
 In her signature confessional style, her work for this exhibition has been described as testifying "to the healing power of art, ... inviting us to look at our vulnerabilities, and to find hope in the face of adversity,"
 Commenting on her artistic process Emin said, "Being an artist, if you do it well, can be very lonely … because you have to be singular and determined and antisocial … I need lots of time alone to focus and love and enjoy what I do. I spent a lot of time thinking and contemplating and questioning." 
 Tracey Emin was born in 1963 in London. She currently lives and works between London, the South of France, and Margate, UK.
 The exhibition is running at the Galleria Lorcan O'Neill, Vicolo de' Catinari 3, 00186 Roma, from Saturday 13 May 2023 until Saturday 09 September 2023.
 eb
 © COPYRIGHT ITALIAN INSIDER
UNAUTHORISED REPRODUCTION FORBIDDEN