Vinitaly 2023: Assovini Sicilia will represent the quality of Sicilian wines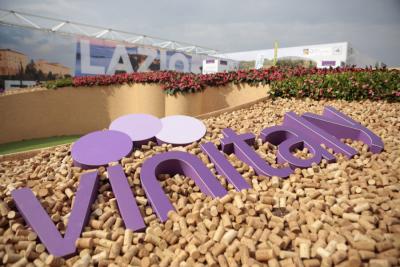 VERONA – During a masterclass Assovini Sicilia will introduce the new generation of Sicilian wine producers during the "Vinitaly", the largest wine exhibition in the world, in Verona on Sunday, say the organisers.
 Forty-seven wine producers from Assovini Sicilia will represent the Sicilian wine richness and uniqueness at Pavillon 2 during Vinitaly in Verona (April 2-5). Assovini Sicilia, founded in 1998, today brings together 98 wine producers and it continues to promote  the Sicilian biodiversity by enhancing and supporting the current generational turnover.
 "Vinitaly is one of the most prestigious international showcases and a great opportunity for our wine producers," said Laurent de la Gatinais, Assovini Sicilia's president.
 "This year over 1000 top buyers selected from 68 countries are expected to be there. Sicily is in great shape, thanks to all its DOP, IGP, consortium and associations. In just one year, despite all the crisis, including post-covid environment, the conflict in Ukraine, membership at Assovini Sicilia has grown by 10%," added the president of Assovini Sicilia.
 Assovini Sicilia wants to encourage the current generational turnover. A new and young generation of wine producers will introduce itself through the masterclass "Next generation, the new side of the island", led by Francesco Pensovecchio, editor-in-chief of Wine in Sicily.
 "A new generation is ready to take it over. They are dynamic young people who combine new skills with the past legacy. The turnover can only be an enrichment of values and skills," concludes the president de la Gatinais.
 eb
 © COPYRIGHT ITALIAN INSIDER
UNAUTHORISED REPRODUCTION FORBIDDEN