Police raid Messina Denaro hideout but boss had sanitized bolthole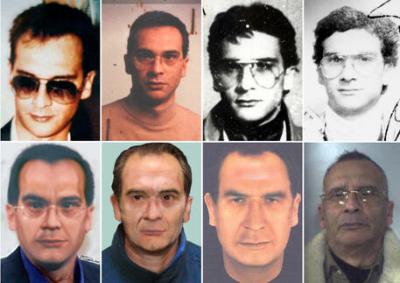 ROME -- Carabinieri paramilitary commandos raided Tuesday the secret hideout of the Mafia boss Matteo Messina Denaro a day after he was arrested at the Maddalena clinic in Palermo, as the Cosa Nostra kingpin was being transferred to a maximum security prison in L'Aquila, police said. The hideout was a house in Campobello di Mazara, Sicily, near the elusive mobster's town of birth. Investigators hoped to find documents implicating politicians or other establishment figures in helping Denaro to live on the run for 30 years but all that had left them were some designer suits and perfume, police sources said.
 The raid started at 8:30 p.m. Monday and resulted in night long occupation, as police searched to find important documents, weapons or seize any form of evidence which can be used in the trial. Among the objects that have already been raided appear to be a variety of luxury items including: perfumes, designer clothes and furniture, but no weapons. The deputy prosecutor Paolo Guido participated in the search, having been investigating the former Corleonese super fugitive for many years. Currently the search is still ongoing at the property, ensuring that every inch of the property is inspected. 
 In addition to the raids, investigations have also been launched into any and all associates of Denaro including his doctor Alfonso Tumbarello, who is currently being suspected of being aware of treating the super-fugitive, being complicit in the identity fraud, and acting as an accessory to the former Mafia boss. According to il Fatto Quotidiano Tumbarella has since denied these allegations saying that "I didn't know anything. For me he was Mr. Bonafede". 
 With the detention of the Mafia boss, Denaro's driver Giovanni Luppino, was also captured and is currently being held, for allegedly having knowingly helped a fugitive and being a part of the extensive network of Denaro's supporters who have throughout his life conspired to cover up and finance his escapes from the police. With the detention being due to phone-tapping of the fugitive with relatives and the investigation being ongoing many more could be arrested in relation to Denaro.
 Italian prime minister Meloni has now responded to the recent arrest expressing her admiration towards everyone involved in the search and detention of the Mafia Boss, and those who are fighting against the mafia. In addition saying that she wishes to create a strong state so that the people of Italy do not have to resort to the mafia when the state fails to protect them or resolve their problems. 
However, the Italian prime minister appears to be under fire with many political commentators saying she is not to be credited with this accomplishment rather than investigators and magistrates.
Robert Saviano, author of Gomorra, said that any and all credit should go to magistrates and investigators, rather than the Meloni Government which he avows is"the least anti-Mafia ever."
 jp-sz
 © COPYRIGHT ITALIAN INSIDER
UNAUTHORISED REPRODUCTION FORBIDDEN