Patient shoots and kills Sicilian heart surgeon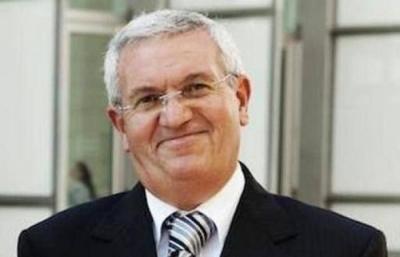 Cardiologist Gaetano Alaimo
ROME – Gaetano Alaimo, a well-respected cardiologist in the city of Favara in the Agrigento region was shot and killed by a patient he had been treating for years, police reported Tuesday. The assailant has already been identified by local police as 47-year-old Adriano Vetro, who is currently apprehended by local police. 
 On Tuesday morning, Vetro arrived at the outpatient clinic before the facility opened and in front of the employees, fired a gunshot at the doctor's chest. According to the employees at the clinic, Dr. Alaimo and Vetro had had disagreements before the murder, but there was no appointment or contact between them on the day of the crime.
 The cardiologist was quickly transported to an ambulatory center, surrounded by his own patents looking at the numerous gunshot wounds he suffered. Salvatore Vella, the acting chief prosecutor at the scene of the crime, is hearing from several witnesses as the Favara police continue their investigation. The first investigation of Vetro's house revealed a gun allegedly used in the crime, that he had left at the house after fleeing the scene and returning home; it was seized by military personnel. It has not been revealed whether the weapon was legally possessed or not.
 Favara mayor Antonio Palumbo said, "Only this morning I had taken a stand following the intimidation suffered by a businessman whose car and garage had been reached by gunshots, calling for cooperation from citizens and reiterating that Favara rejects all forms of violence and oppression. Now a new act of blood bedevils our town and leaves us astonished. We do not know the reasons, if violence can have any, but it is our job to be the bearers of the voice of so many citizens who are concerned and tired."
 The Medical Association of Agrigento also commented, "Today is a time of sorrow of closeness to the family of the colleague… It is also the time to call, once again, for full enforcement of the Law and more security for doctors: it is inconceivable that a person could enter a place of care armed." The president of the association reiterated that words are not enough to condemn such a "brutal and heinous murder."
 gs
 © COPYRIGHT ITALIAN INSIDER
UNAUTHORISED REPRODUCTION FORBIDDEN