Wife hacks Albanian pensioner husband to death with axe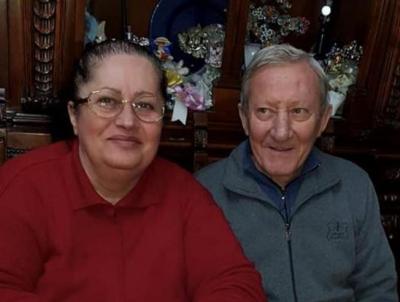 Nadire Kurti has been arrested after murdering her husband Shefki Kurti with an axe and dumping the remains in the Adigetto canal
 ROVIGO – A 72-year-old Albanian pensioner has been brutally murdered with an axe by his wife in north eastern Italy, police said Tuesday.
 Nadire Kurti cut her husband Shefki Kurti's body into pieces in a bath tub and then threw his remains into the Adigetto canal which runs through the town.
 The couple's children had reported 68-year-old Kurti to the police prior to the attack after a violent argument had occurred between the pair on July 24.
 The murder then took place just days later, with the remains of Kurti's body discovered stashed in plastic big bags on the morning of July 28, however the details were only disclose by police this week.  
 Objects including the axe have since been recovered from the canal.
 Kurti is currently being held in the psychiatric department of the local hospital having been arrested for aggravated homicide.
 Police are set to give a press conference at the Rovigo command headquarters at 12.
jd
 © COPYRIGHT ITALIAN INSIDER
UNAUTHORISED REPRODUCTION FORBIDDEN