Western diplomats mull expelling Russia from FAO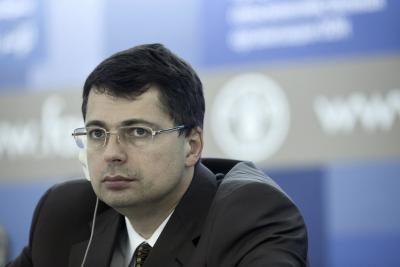 Vladimir Kuznetsov. Photo credit: ©FAO/ALESSANDRA BENEDETTI
ROME – Western diplomats to the FAO have been considering if Russia could be expelled from the UN food agencies for its rape of Ukraine though they are hardly encouraged by fruitless efforts in the past to remove a Russian convicted of money laundering from a post he has held for years on the FAO finance committee, diplomatic sources say.
 The diplomats are concerned that the Russian invasion of Ukraine will undermine the roots of the UN system and that senior management of FAO, IFAD and FAO in Rome are not rising to the occasion and are in a business as usual mindset even if not much can be expected given that FAO is headed by a member of the Chinese Communist Party.
The Russian member of the FAO finance committee, Vladimir Kuznetsov, was convicted of money laundering in March 2007 and served a prison sentence in the United States for financial crimes after being handed down a 51 month term and a fine of dlrs 75,000.
The United States sought a few years ago to oppose the Russian's re-election at FAO but to no avail. Even countries like Germany, which had an agreement for the representative of the European region together with Russia in the Finance Committee, were supportive of his re-election, the sources say.
So he continues to exercise financial control over FAO. The previous FAO director general, José Graziano da Silva, went further by appointing Kuznetsov's daughter as a human resources officer at FAO and then promoted her as secretary of a committee for the selection of all FAO senior staff.
 Another Russian diplomat, also named Vladimir Kuznetsov, who was for many years deputy representative of Russia to FAO and WFP, was appointed six years ago by UNSG Guterres as head of the UN information office in Moscow. Heads of agency guarantee that Russia's national interests are duly safeguarded within their agencies.
The UN system evidently in is need of a major overhaul but Western countries are incapable of pushing a reform agenda, FAO watchers say.
jf   
 © COPYRIGHT ITALIAN INSIDER
UNAUTHORISED REPRODUCTION FORBIDDEN