FAO pro Russian gaffe may herald Western funding cuts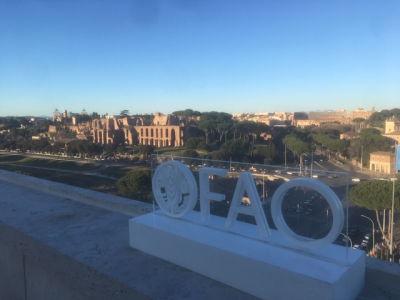 ROME -- An FAO press release referring to the Russian invasion of Ukraine as a "military operation" has shocked many staff members and set off speculation that Western funding to the UN agency may be curtailed during the upcoming second term of Chinese Director General Qu Dongyu, diplomatic sources say.
 It is not known if the March 4 press release, echoing Moscow propaganda, was due to a direct intervention by the DG, a blunder by the communications division or incompetence of senior management. Most likely it was the result of a combination of all three, the sources said. 
Mr Qu is sure to be re-elected in 2023, with support from a constellation of third world countries, but diplomats fear that he will have increasing difficulty managing the agency.
 Mr Qu has relied largely on senior administration managers inherited from his predecessor, Brazilian supremo José Graziano da Silva. Many of these executives have no interest in improving FAO and no appetite for novelty, change or efficiency, the sources say.
 One diplomat says Mr Qu is "on a flight simulator." In a sign of the problems posed by the ponderous bureaucracy at the agency, the director of the much trumpeted new Innovation Division, Khalid Bomba, resigned barely six months after being appointed, evidently due to problems created by turf battles other divisions, the sources said. 
 Similar problems have prevented the new division on less developed, landlocked and island states from asserting itself, observers say.
 There are now only three ADGs left at headquarters, Maximo Torero the chief economist, Italian ADG Maurizio Martina and Uruguayan former chef de cabinet Mario Lubetkin. Former ADG Rene de Castro recently left FAO following the departure of other ADGs as Mr Qu reduced the top heavy nature of management imposed by his predecessor, a move that was generally welcomed by Western donor countries. 
 Sig. Martina is expected to strive for a DDG position on the ground that Italy would then meet its overdue responsibility for upgrading the shabby internal equipment still used in many parts of the sprawling headquarters building in Rome.
 Against this background, diplomats believe that the Ukraine crisis marks the start of an uncertain period for the FAO of increased bitterness among the membership that is likely to lead to a reduction in western funding.
 Being led by a Chinese communist party member, albeit one elected by an overwhelming majority, may turn out to be a major handicap for the FAO and its members, the sources say.
 jf  
 © COPYRIGHT ITALIAN INSIDER
UNAUTHORISED REPRODUCTION FORBIDDEN