Senate presents 'Bon't Worry' charity nursery project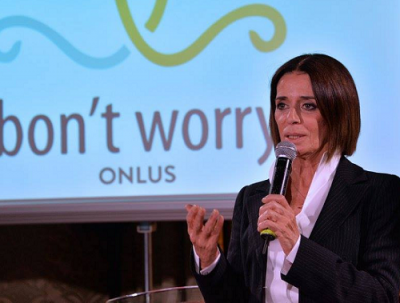 Bo Guerreschi, founder of 'Bon't Worry'
ROME - A new project to provide free nurseries to children from struggling households will be presented at the Senate Tuesday, announced the creators, NGO 'Bon't Worry.' The project, titled 'Il Villaggio Dei Saggi' - Village of the Wise - has funding from the Carabinieri and the National Agency for New Technology (ENEA), while the press conference will be sponsored by the National Office against Racial Discrimination (UNAR).
 The NGO aims to help by families with economic difficulties, particularly after the pandemic, that have led to violence in some form. 'Bon't Worry explains that when a parent loses their job, "this can also mean losing their dignity. They may struggle to look after their children - neglecting them or blaming them for being able to work. Sadly, these situations "too often" turn into forms of violence, physical and psychological and can lead to a 'domino effect.'"
Il 'Villaggio Dei Saggi' is a social nursery, against discrimination, that strives to allow everyone to be able to work every day and offer space for positive interactions between parents and children.
 The nurseries also intend to reactivate the local economy by offering greater support for local businesses and artisans, as well as providing jobs. The children can study three languages - English, Italian and Spanish - as well as music, theatre, design, sport and more.
 Tuesday's presentation will be moderated by renowned soprano Alma Manera and President
Honorary of 'Bon't Worry.' Senator Maurizio Gasparri will also participate.
 The press conference will take place at four p.m. and a Green Pass is obligatory to attend.
ln
 © COPYRIGHT ITALIAN INSIDER
UNAUTHORISED REPRODUCTION FORBIDDEN