Cabinet imposing tough Green Pass penalties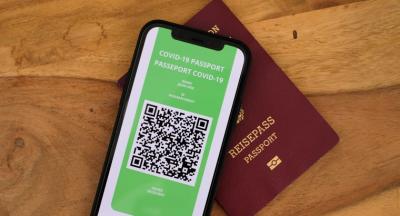 ROME - The Italian government cabinet was meeting Thursday to approve a decree that will permit workers to be fined and have their salary suspended if they enter the workplace without a Green Pass, political sources said. The law is expected to pass and come into force between Oct. 10 and 18.
 The decree will mean that those who enter their workplace without a Green Pass - the app that testifies to the user either being double-vaccinated, having recently recovered from covid, or having had a negative covid test within the last 48 hours - that person should receive a fine, which could be between 400 and 1000 euros.
 If a worker does not obtain a Green Pass within five days, their salary may be suspended; however they cannot be fired, according to the new law.
 The employer may also be fined if they neglect the obligatory checks to be carried out.
 The public sector will not allow remote working in order to avoid getting vaccinated. If someone refuses the vaccine, the only other option is to do a swab test three times a week, which will cost between 250 and 300 euros a month.
 In rare agreement, trade unions and the League are asking for a lower price to be fixed. The rest of the government are against this as they fear that making the swab tests free would be a disincentive to vaccination. One proposal is to set the price at 15 euros (rather than the current 22-25) for a test period of four to six weeks.
 Controversially, the Green Pass remains optional for all staff of the chambers of parliament - trade unions are calling for the new legislation to also apply to them.
ln
 © COPYRIGHT ITALIAN INSIDER
UNAUTHORISED REPRODUCTION FORBIDDEN