Huge newspaper losses for Caltagirone rescued by Assicurazioni Generali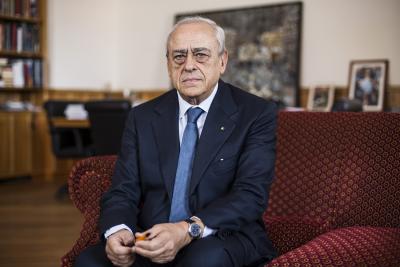 Francesco Gaetano Caltagirone
  ROME - Almost any other businessman would have sold a company that had last made a profit in 2010, but not Francesco Gaetano Caltagirone. 
  Caltagirone, as founder and main shareholder of Caltagirone Editore S.p.A., has seen his company make consecutive losses of 400 million euros, including 44 million euros in 2020. 
  Caltagirone Editore S.p.A. owns Il Messaggero, Il Mattino, Il Gazzettino, Leggo and Corriere Adriatico, a newspaper empire which at 103 million euros, is today half of what it was at the beginning of 2019. Its last profit registered was just six million euros in 2010, from a revenue of 240 million euros.
  For the last couple of decades newspaper readership, and revenue with it, has seen a slow but steady fall. Even the rising numbers of online readership hasn't been able to rescue the industry, with many newspapers offering their websites and apps free, or for just a small monthly subscriber fee.
  However, one need not worry for the 78 year old tycoon, who as head of the Caltagirone Group, sits on a net worth of 2 billion euros, with 600 million euros of liquid assets.
  The Caltagirone family's investment in newspapers was a mere diversion, perhaps willing to risk the falling profits for the power it brought. The falling losses have not had an effect on Caltagirone's support for the state's 'pre-pensions' of the journalists who work under him.
  Francesco Gaetano was born into a family of construction tycoons, becoming a partner in the business from a young age. Caltagirone S.p.A. now owns Cementir S.p.A. (cement manfacturer), Vianini S.p.A (infrastructure), and more recently a small stake in Assicurazioni Generali. His mere 5.6% stake in the insurance company, the largest in Italy, gave him the vice presidency.
  Caltagirone's 89 million stocks in Assicurazioni Generali, now worth over a billion euros, a gain of over 500 million euros, not to mention the various other subsidiaries of Caltagirone S.p.A., more than compensates for the more disappointing results in the realm of newspapers.
ol