Exclusive:IFAD women bosses quit over 'heavy' Houngbo
IFAD President Gilbert Houngbo
  ROME -- Two respected senior women in the top team at the International Fund for Agricultural Development (IFAD)  from Holland and Norway resigned suddenly this week after challenging the "top heavy" management style of the Togolese president of the UN agency Gilberto Houngbo, IFAD sources said Thursday.
 "While the head of IFAD officially communicates that he is committed to gender equality and gender balance, the reality of his executive management team tells a different story," a well-placed source told Italian Insider.
 "This week, both women in the top team, Marie Haga from Norway and Meike Van Ginneken from the Netherlands. announced that they are leaving. Both of them only recently joined the organization. The official explanations are the usual face-saving statements."
  Ms Haga was Associate Vice-President, of the External Relations and Governance Department, at IFAD. She is responsible for communications, global engagement, partnerships, resource mobilization and relations with IFAD Member States. Ms van Ginneken was the Associate Vice-President of the Strategy and Knowledge Department at IFAD.
 Before joining IFAD in October 2020, van Ginneken was Chief Executive Officer of the SNV Netherlands Development Organisation, a leading development organisation with 1,400 specialized staff working on agriculture, energy and water in 28 countries in Africa, Asia, and Latin America.
 However, in the recent previous years, the other two women in the top team, Cornelia Richter of Germany and Charlotte Salford from Sweden also left rather suddenly.
 An internal senior officer in operations said "This is really bad for IFADs image and reputation. For a modern UN agency it is actually a really bad track record. Many women in particular in the organization are very angered and disappointed about this trend."
 One female staff member with many years in the organization noted "We have an all male senior staff picture in the Office of the President where Nr 1, Nr 2 and  Chief of Staff are all men. That is a statement in itself. The fact that these four senior female senior executives have left the organization in a fairly short time period speaks volumes about the management style in IFAD."
 An IFAD insider said "both Haga and Van Ginneken are strong, independent and very capable leaders, women who comes from a modern school of management."
 "That means they also dared to speak up and challenge the status quo of management style, top heavy control from President and Number 1 simply doesn't accept it. He wants compliance, that's it."
 There was no immediate response from the IFAD press office when asked by Italian Insider to comment.
 Before coming to IFAD MS Haga worked with the Global Crop Diversity Trust, where she was Executive Director from March 2013.
 Ms Haga served with Norway's Foreign Service as a career diplomat and held various positions in the Norwegian Ministry of Foreign Affairs, including the Norwegian Mission to the United Nations in New York and the Embassy in New Delhi. She was appointed to and held the position of State Secretary/Deputy Minister in the Ministry of Foreign Affairs from 1997-1999.
 Ms Haga's political career includes serving as a Member of Parliament in Norway from 2001-2009. She also held three ministerial positions: Minister of Cultural Affairs (1999–2000), Minister of Local Government and Regional Development (2005–2007) and Minister of Petroleum and Energy (2007–2008).
 jp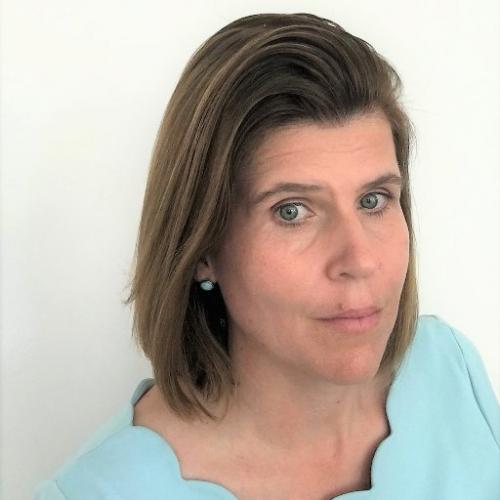 Meike Van Ginnegan. Photo: Twitter