Italian teams struggle in Champions League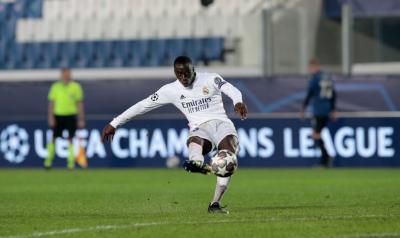 BERGAMO - All three Italian teams remaining in the Champions League have now lost the first leg of their round-of-16 matches after Atalanta lost at home to Real Madrid 1-0.
  On Wednesday night, Atalanta went down to ten mean early on after Remo Freuler was sent off in the 16th minute. The Swiss midfielder was judged to have denied an obvious goal scoring opportunity when he tackled Ferland Mendy, though there was much debate about this as he wasn't even in the box and still had the keeper to beat.
  Usually a very attacking side, Atalanta seemed then to resign themselves to defending for much of the much, happy to see out a draw, knowing they still have the second leg to get through to the next round. 
  They managed to hang on until the 85th minute, when Mendy curled in a brilliant shot from outside the area. 
  Before the red card, it seemed that Real Madrid would have been the team more happy with a draw, considered the injury to a large number of their first team players, who would hopefully have returned in time for the second leg on March 16.
  On Tuesday night Lazio lost the first of their two legs to Bayern Munich, 4-1. Among Bayern's goalscorers were Poland's Robert Lewandowski, who became the tournament's third highest goalscorer of all time, with 72, and Jamal Musiala, who became the youngest ever English goalscorer. 
  Already 4-0 down after 47 minutes - thanks also to a Leroy Sane goal and a Francesco Acerbi own goal - Lazio managed to get one back with a Joaquin Correa goal in the 49th minute. 
  Bayern Munich have now not lost in 18 Champions League matches, and are in a very strong position for the second leg in three weeks time, with Lazio having to win by at least four goals to qualify for the quarter finals.
  Juventus also have work to do in their second leg match after losing 2-1 to FC Porto on Feb. 17.