Footwear industries pay homage to Dante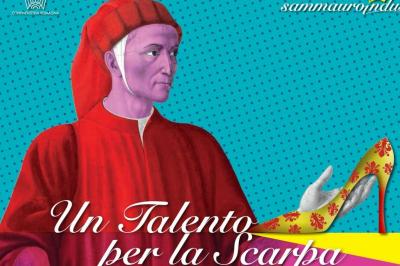 SAN MAURO PASCOLI - Footwear industries in San Mauro Pascoli are celebrating the life of Dante with an international competition, aimed at young stylists: "A Talent for the Shoe." Whether the shoe would be worn in Paradise, Purgatory or Hell, what really matters is the creativity stimulated, in honour of the Supreme Poet. 
  The footwear industries in this comune, in the Province of Forlì-Cesena, which make up the Sammauroindustria association, are paying homage to Dante's death, 700 years ago, by taking an original stance. Only those who have been born after 31 Dec. 1989 are available to enter the competition but there is no age limit for those who attend design or art school. Participants are required to come up with sketches, research styles, prototypes and collages of images on the topic of the "Divine Shoe." 
  Participation is free and the deadline for the submission of work is June 30 2021. To enter the competition it is necessary to subscribed online on the Cercal page: www.cercal.org/concorsi.  Three million euros and a training period at the International School of Footwear: Cercal, and six months spent at one of the footwear companies associated with Sammauroindustria. 
  Representatives of the footwear industry of Sammauroindustria will judge the work as well as a Cercal representative. Those who have made the first ten classified sketches will be recommended to the footwear companies of San Mauro and specifically named on the evening of the award ceremony. There are also plans for giving a particular mention to the schools that stand out for the number and quality of their sketches presented by the students. The competition, now occurring for the twentieth time, is organised by Sammauroindustria.     
av