Five tips to grill like an Italian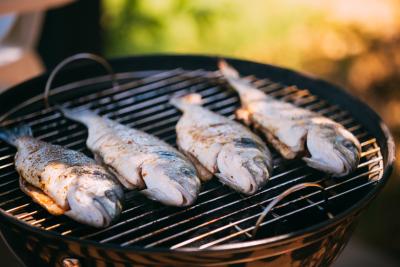 ROME - Italians have a rich food culture, and apart from that, their food is delicious. Most people will pick an Italian cuisine ten times over because it is worth it. If you thought that Italians only eat pasta, you thought wrong because they are also great at grilled delicacies. If you feel like trying something new, here are some tips to help you grill like a born Italian.
  Use only the Best
  To grill the Italian way, you will need the best of everything. The best meat, poultry, fish, and even veggies. Most Italians stay away from BBQ sauces or store purchased marinades. They like to use fresh ingredients for their grilling. If you want to grill like an Italian, you need only the best, and that includes the type of grill you use. You want a grill that won't give you bad results or have problems heating properly. If you don't have a grill yet, try Pitboss or Traeger grills for your grilled dishes.
  Dare to be Different
  A normal BBQ day will come with steaks and hamburgers. If you want to grill like an Italian, you will be willing to try something different. Italian restaurants are classy and usually have a complicated menu. They have lots of interesting grilled recipes you may want to try out. You should be ready to go beyond the simple steak or seafood. You can try making something Italian like the Pesce Alla Griglia (Grilled Fish) or Bistecca Alla Fiorentina (Grilled T-Bone Steak).
  Grill on a Spiedo
  One of the popular grilling styles for Italians are skewers. They like to cut meat in little pieces along with veggies and cheese to skewer on a stick and cook over the hot grill. You can mix up your ingredients whether you want to use meat, fish, or poultry to grill.
  Seasoning
  Italians prefer freshly made and simple seasonings for their recipes. You can season your meat or veggies with some quality extra virgin oil and a little sea salt. The salt brings out the natural flavor from the ingredients, and the olive oil adds moisture to your proteins to make it even more scrumptious.
  Sweet Side Dishes
  You will enjoy your grilled meal more when you combine it with sweet fresh fruits like peaches and pineapples. If you place the fruit on the grill, it will extract the water and leave you with very sweet flavors. You have many options when it comes to picking side dishes with your BBQ. You can try out the grilled peaches mozzarella and also find other exciting Italian grilled recipes to make. 
  Conclusion
  After making your delicious grilled recipe, you will need a good wine to go with your grilled delicacy. Italians have good taste when it comes to wine, and it is important in any of their meals. If you plan on hosting your guests, remember to pick up a few bottles of great wine. There are lots of Italian grilled dishes, you can make, and remember to use only the best ingredients.