Half of Italy at risk of going into 'orange zone'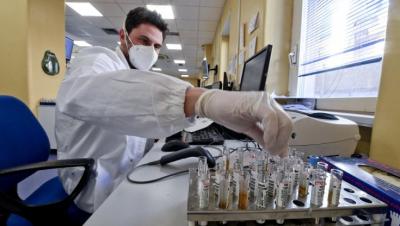 ROME - As Covid cases continue to crescendo in Italy, with 12,074 news cases recorded in the latest tally, there was speculation that many regions will go from being a "yellow zone" to an "orange zone", on Friday.  
  The positivity rate had risen to 4.1 percent as of Wednesday night's figures and the Rt index is now above 1 at a national level.  Lazio, Emilia-Romagna, Friuli Venezia Giulia, Marche and Piedmont could turn orange as of tomorrow, in order to stop the number of victims from rising and to avoid a third wave of the pandemic, health ministry sources say. The entire Abruzzo region could become a "red zone", joining its provinces of Pescara and Chieti which are already red, say the sources.   
  The foreign variants, from England and Brazil, have been circulating in Italy for a while. The English variant was already widespread in Lombardy, yet, on Wednesday, this variant was also found in Basilicata.
  Prime Minister Mario Draghi wants to prioritise resourcing enough vaccines and to distribute them quickly. Within the coming weeks, 64 million doses of the vaccine is planned to arrive from the EU, whilst a couple of production plants in Italy should also start producing the Pfizer and Moderna vaccines. Not only this, but Draghi recognises that there is a need to strengthen medical care at local level. He is working to create a committee of ministers that takes into account the regulatory aspect of the future measures as well as the economic side.
  According to "La Stampa",  Milan Prosecutor's Office is currently investigating cases of vaccine trafficking on the dark web.
 jp-av