New government forced to tackle public debt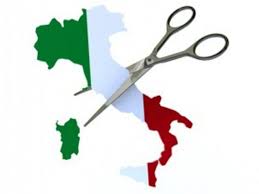 ROME - In September 2020, Italy's public debit had reached a new record of 2,582.6 billion euros, due to the pandemic, according to Professor Valerio Mancini. It is thought that this is one of the largest public debts in the world. The Italian Prime Minister's, Mario Draghi, new cabinet will have to work strategically to ensure that Italy can recover from its mammoth losses, whilst also closing up the great divide between the Northern and Southern economic climates.
  Professor Valerio Mancini, director at the Centre of Research at Rome Business School, has recently conducted a study, entitled "Public debt. What landscape for Italy after Covid-19?" Public debt refers to the resources needed to make "the state machine, made up of services and investments, work", Mancini summarises.
  The study shows how the monthly increase in public debt in 2020 was equal to over 3 billion euros. Mancini notes how "Italy finished 2020 with a public debt of 194 billion more than at the end of 2019". However, if there is a third wave of corona virus, the country's GDP is likely to further suffer, delaying the economic-recovery process until 2022, thereby posing enhancing the government' economic burden.
  The European "Recovery Plan", which was formed on May 27 2020, is a fund that aims to help manage the economic effects of the pandemic. It is thought that it will properly enter into force during the middle of this year, dependent on European negotiations. According to Mancini's study, the "Italian system as a whole reports a debt/GDP of over 160%."
  In order to rebuild the Italian economy, the government will have to focus on "refinancing of measures already in place (social safety nets, reserved for the sectors most in crisis, bonus 100 euros, decontribution to the South, among others) as well as on the relaunch of Enterprise 4.0 (including the green revolution, digitization and renewal of public infrastructure)."
  Mancini's study highlights the vastly different economic climates in the North and South of Italy. His research shows how some regions in the Centre-North have a debt/GDP of around 80%, whilst the South of Italy currently has an average debt of 230%, with peaks of over 300%. A national effort will hence be required to aid the South and to narrow this gap: "it will be necessary to create a dedicated structure, centralised on a single point of command", says Mancini. The region of Lombardy had the best GDP in Italy, 71.9%. Other Northern regions, namely: Emilia-Romagna, Veneto, Tuscany, Marche and Piedmont also have a GDP of around 80%, which makes their economic system better than the German one. Starkly contrasting this, however, is Calabria, a Southern region, which is battling 305.3%, meaning that it has the worst GDP in the country. Other regions in the South, such as: regions Campania, Puglia, Sardegna, Molise, Basilicata and Sicilia all have GDPs of over 200%.
  Prof. Mancini believes that it is now "necessary to increase the quality of human capital through education, which is a concrete element that creates social return and real growth able to support the public debt." As a result, he thinks, this would allow for Draghi's idea of "good debt".