Small business express hope in Draghi government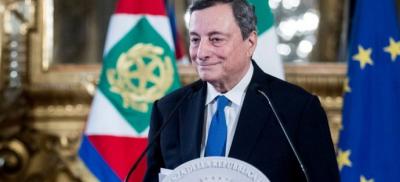 ROME - Tommaso Cerciello, the president of the National Confederation for Small and Medium Sized Business (Conf PMI Italia), has expressed hope in the new government of Prime Minister designate Mario Draghi, saying that it will bring a new dawn for the representation of small companies. 
  The online newspaper of PMI Italia has written of the request of "professionals, artisans and the self employed for a change of direction," asking that the government confront "the real problems that for years have afflicted the spine of the economy of the country."
  PMI have lamented the lack of representation of small businesses in government for many years, but Cerciello has said that "the expectations for this new government, led by someone as high profile as Mario Draghi, are full of great hope. Our wish is that it will … listen to all the parties concerned. That it will avoid, as has been done in the past, that the representatives of the world of work are always and only that triple of the unions, Confindustria and the employers. This framework does not take into account the established reality of their level of representation. 
  "We are confident that it will anticipate a new horizon that will bring with it a reinforced sense of inclusion and an expansion of meeting table to include all those social organisations that up till now have not been invited, despite the number of members."
ol