Farewell to cinematographer of golden age of Italian cinema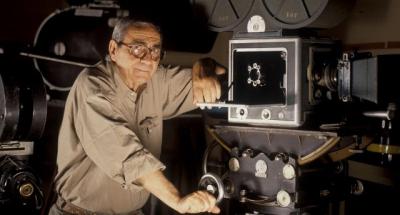 ROME - The internationally renowned cinematographer Giuseppe 'Peppino' Rotunno has died aged 97, his family said. Rotunno was best known for his collaborations with Federico Fellini, Vittorio De Sica and Luchino Visconti on some of the most celebrated Italian films of all time.
  He was nominated for an Oscar for his work on Bob Fosse's 'All That Jazz' in 1979 (for which he also won a BAFTA), and in 1966 was the first non-American to be admitted to the American Society of Cinematographers.
  Rotunno was born in Rome in 1923 and began working at Cinecitta when he was only 17. In 1987 he worked on 'Giulia e Giulia', the first feature film shot using high definition video and then transferred to 35mm.
  His other films include Rocco and his Brothers; The Leopard; Yesterday, Today and Tomorrow; Amarcord, Casanova and Carnal Knowledge. 
  He has spent much of the last few decades teaching his craft, including as the head of photography at the very influential Centro Sperimentale.
  Liv Ullman, at an award ceremony for the American Society of Cinematographers, said of Rotunno, an artist "whose work weaves international connections between cultures and countries, whose images capture the drama and passion in the heart of the writer and the face of the actor."
ol