Farewell to renowned Serbian reporter Dragan Petrovic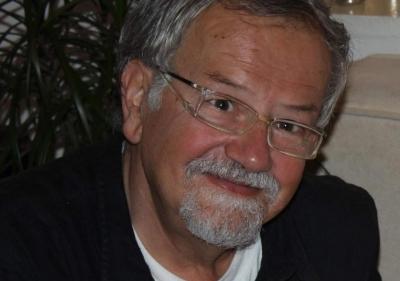 BELGRADE - The Serbian journalist Dragan Petrovic, widely considered the best-informed reporter in the Balkans, has died in Belgrade, aged 69, after a battle with coronavirus, his family said. 
  Mr Petrovic, who died on Saturday, was a well-renowned journalist, both in his homeland of Serbia, and throughout Italy and the Balkans, for his long and committed journalistic career, including a long relationship with the Italian news agency ANSA as their resident correspondent in Belgrade. He also worked for a number of years as a correspondent for the Times of London, after the collapse of the Milosevic regime, and for Swiss Radio and Italy's Radio Popolare.
  His career included important coverage of the 1989 Romanian Revolution and execution of the Communist leader Nicolae Ceausescu, as well as of the Balkan wars and break up of Yugoslavia, and memorable reports of the NATO bombing of Belgrade in 1999 during which he and his family never left their apartment because their pet dog would not be allowed in the nearest shelter. During the bombing Dragan formed a reporting team with his daughter Ana Marija and son Nikola, sending out a constant stream of dispatches on the destruction raining down on Belgrade.
  After graduating with a degree in political science, he began his journalism on Radio Belgrade, where he went on to win three Premio Ondas, considered to be the Oscars for Serbian radio. As news editor of the radio station, he was in charge of as many as 100 journalists, but was forced to resign because he refused to toe the official line dictated by Milosevic's regime.
  For 30 years thereafter he was a pillar of the ANSA correspondent's office in Belgrade, where he was a point of reference for many foreign journalists. 
  His love for all things Italian was well known, in particular Italian opera music, and he would travel to Italy whenever he had the chance. 
 He is survived by his companion Verica Maran, his children Ana Marija and Nikola and his grandchildren Damijam Djurdja, Kalin and Vasilije.
  Dragan Petrovic, broadcaster and journalist, born July 28, 1951, died Jan. 30, 2021. 
 jp-ol