Opera returns to La Scala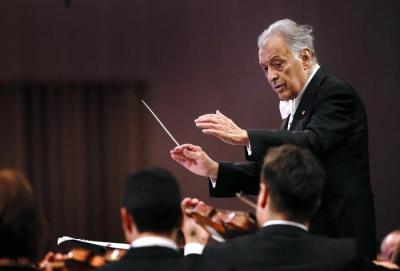 MILAN - Live opera is returning to La Scala, fully staged, for the first time since last February when theatres were shut for the first lockdown.
  It is reopening with two productions, the first, Così Fan Tutte, will be revival of Michael Hempe's historic 1982 production, reprised by director Lorenza Cantini, and will be available to live stream on Saturday on Raiplay, the RaiCultura website and on the theatre's own website. 
  The second will be a new production of Richard Strauss' Salome, directed by Damiano Michieletto and conducted by Zubin Mehta, a favourite of Scala audiences since he first performed there in 1974. It will be available to live stream on Rai 5 on the evening of Feb. 20, a year to the day since Italy's first positive coronavirus case. This has been a highly anticipated new production, since its original opening run was due to start last March.  Over the summer there have been many operas to watch in concert form, and a production of Donizetti's Lucia di Lammermoor was scheduled to be screened in December before a covid outbreak within the chorus, but this is the first time in nearly a year that there will be any fully staged opera at La Scala.
  Lorenza Cantini has spoken of the difficult in putting the production on, saying, "what we miss most is the public, the physical and physicological connection. This is the biggest difficulty, the rest we can overcome." 
  Cantini continued, "when the lights come on and there should be applause, to see the theatre empty is very difficult. The one thing we hope is that it finishes as soon as possible."
ol