Stowaway Afghan boys found hidden in lorry trailer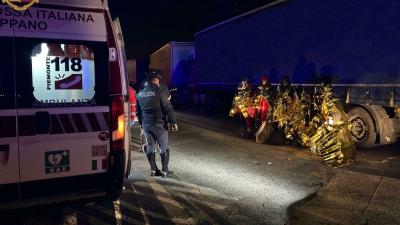 TURIN - Seven boys, aged 12 to 17, were found by police on Tuesday evening hidden in the trailer of a lorry in a service area on the Turin ring road. 
  They are believed to have been stowed away for two days, freezing and starving, in the lorry that was travelling from Romania to France. The police were alerted after the driver warned of some suspicious noises coming from his lorry while parked in the roadside services.
  The boys were fed and given blankets to warm themselves up while the police tried to figure out where they had come from. None of them spoke Italian, but from one boys very basic English they managed to work out that he was travelling from Afghanistan with his two brothers, along with two other pairs of brothers, and had jumped on the lorry in Romania having paid a man 1,000 euros. The driver was completely unaware.
  The boys have been taken to accommodation facilities.