Pope sends blessing to Iraqi President following bombing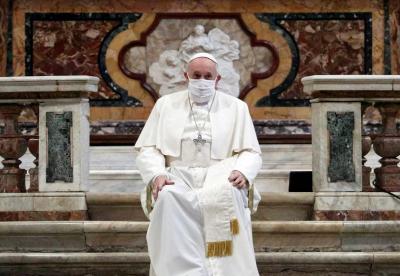 ROME - The secretary of state for the Vatican has sent a telegram on behalf of Pope Francis to the President of Iraq, Barham Salih, expressing his condolences for the incident in Baghdad on Thursday.
  At least 28 people were killed and 73 wounded at the hands of two suicide bombers in Tayaran Square in the Iraqi capital. It is the deadliest attack in Baghdad since a suicide bomber killed over 30 people in the same square in January 2018.
  The telegram reads, "His Holiness Pope Francis was deeply saddened to learn of the bomb attacks on Tayaran Square in Baghdad this morning. In deploring this senseless act of brutality, he prays for the deceased victims and their families, for the injured and for the emergency personnel in attendance. Trusting that all will continue work to overcome violence with fraternity, solidarity and peace, Pope Francis invokes upon the nation and its people the blessing of the Most High."
ol