Italian documentary on Oscar longlist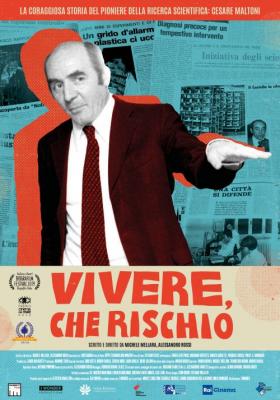 BOLOGNA - A documentary about an Italian scientist has been selected on the list of 200 documentaries up for the category of Best Documentary at this years Oscars. 
  "Vivere, Che Rischio" (Life is Deadly), written and directed by Michele Mellara and Alessandro Rossi is about the life of the world famous doctor Cesare Maltoni. Maltoni was director of the Bologna Institute of Oncology from 1964-1997, and founder of the Ramazzini Institute, and is best remembered for his innovative research on cancer treatement and carcinogenics. The announcement of this honour coincides with the anniversary of Maltoni's death on Jan. 22, 2001.
  The film has already won Best Documentary at the Raw Science film Festival in Los Angeles and received a special mention at the Life After Oil International Film Festival. As Maltoni is quoted in the film: "We will bring the world to Bologna. But not for tortellini, for cancer research!"
  Pierpaolo Festa, of Film It, has called it a "film that finds emotion in science."  
  It was premiered at Biografilm in Bologna in 2019 and from Wednesday will be available on the iWonderfull streaming service. 
ol