Conte battles to avert political crisis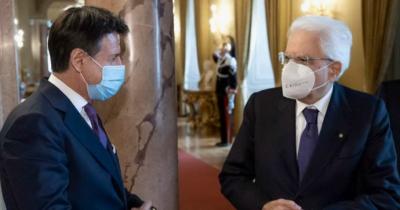 ROME – Italian Prime Minister Giuseppe Conte conferred with President Sergio Mattarella Wednesday on how to contain a burgeoning political crisis threatening to bring down the Government after former Prime Minister Matteo Renzi and his party abstained in a parliamentary vote on key financial measures, the Quirinal palace said.
 Renzi scheduled a press conference for Wednesday evening to announce whether his Italy of Values party would continue supporting the coalition government struggling to contain the Covid pandemic on the peninsula.
After meeting the head of state Conte told reporters "I will work to the end to reinforce the coalition, The interest of citizens comes ahead of anything else. A crisis? I hope it won't come to that. The citizens would not understand it."
 Renzi has been pressing for Italy to apply for emergency MES funds from the European Union to bolster the flagging economy, a move that Conte has always stopped short of undertaking.
 jp