Jazz pianist dies delivering food for Just Eat
ROME – The coronavirus pandemic has caused yet more suffering as the renowned jazz pianist Adriano Urso dies, aged 40, delivering food for Just Eat.
Urso was a well-known name in Italian jazz circles, performing frequently at the Villa Celimontana and Cotton Club, and sharing the stage with the likes of Lino Patruno and Lee Konitz. A proponent of the classic age of swing, he had appeared on Rai Radio 3 in a celebration of the jazz of the 1930s, and along with his brother Emanuele, known as "The King of Swing", he had dominated the Italian jazz scene. Born and raised in Rome, he would often be found in the jazz clubs of Rome, cigar in hand, directing his quartet from the seat of a grand piano.
However, like so many musicians and self-employed artists, the closure of clubs and concert halls cost him his job and income and he was forced to resort to delivering food for Just Eat. He died on Sunday night of a heart attack while trying to push his broken-down car to safety, while on a delivery. Two passersby rushed to his aid, but he dies in the arms of paramedics trying to resuscitate him. It is thought the strain of the pushing and the freezing night were the triggers of the heart attack.
His brother Emanuele lead the many online tributes, saying on Facebook, "You have left an incredible and overwhelming hole in my life, I still cannot believe that the world can be so unjust, goodbye my brother!"
Many more tributes poured in on social media to Urso, with one saying, "how can we forget him sat at the piano with his cigar, a timeless icon," and another, "a sublime musician, when he played, one was immediately silent to listen."
Artists throughout Italy, and the world, have shown their dismay at the government's alleged lack of assistance for those whose livelihoods have been take away with the disappearance of audiences, and many will perhaps be quick to blame this death on the government's inaction. However, these arguments will not take away from the horrific tragedy this is for his family, friends and the Italian jazz community.
ol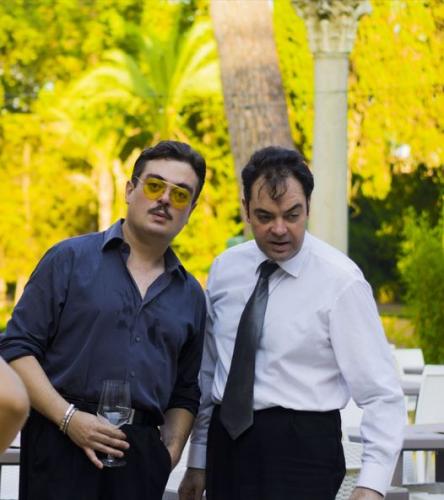 Adriano Urso (right) with his brother Emanuele