Businesswoman 'fed to pigs' by Calabrian mafia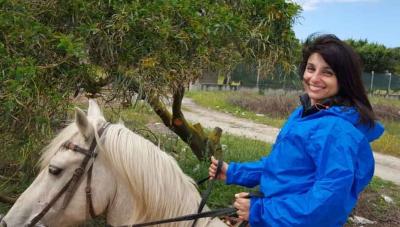 ROME -- A businesswoman who disappeared in 2016 at age 44 after refusing to sell her land to the Calabrian mafia was kidnapped and murdered either with a tractor or by being fed to pigs, a mobster turned informer was quoted as saying Thursday.
 Supergrass Antonio Cossidente was quoted by Il Fatto Quotidiano newspaper as telling Catanzaro investiagting magistrate Annamaira Frustaci that he heard about the grisly fate of Maria Chindamo, a landowner at Limbadi in the province of Vibo Valentia, from Emanuele Mancuso, son of underworld  boss Pantaleone Mancuso, a fellow inmate in prison.
 "Mancuso told me that he was a friend of a big cocaine trafficker, known as 'Pinnolaro' who he said was involved in the disappearance of the woman. He wanted to by land from the woman as it was neighboring land he owned but she refused."
Pinnolaro was the nickname of Salvatore Ascone, who was arrested in connection with the case in 2019 on suspicion of complicity in murder by manipulating a video surveillance system at the businesswoman's property while she was abducted May 6, 2016, but he subsequently was released. 
 Mancuso "told me that the woman was either minced up with a tractor or given as a meal to pigs."  
 No trace of Ms Chindamo's body ever was found.
 jp