Italian government mulls tighter anti-Covid restrictions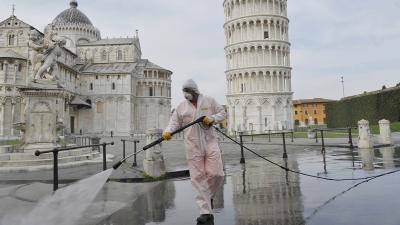 ROME -- Italian Prime Minister Giuseppe Conte's government Monday was mulling how to tighten anti-Covid restrictions in the face of renewed worrisome contagion rates with measures expected to include a lower threshold for regions in "red zone" lockdown, officials said.
On Sunday some 14,245 new contagions were registered with a positivity rate of 13.8 percent while a further 347 people died from Coronavirus taking the death toll since the start of the pandemic in Italy to over 75,000. 
 The current restriction programme for the Christmas holidays is due to expire at midnight Wednesday night whereon it was envisaged that the country would return to a mild yellow zone regime. Conte met with the heads of parties and senior health officials Sunday and is considering banning travel between regions to Jan. 15, the sources said. After allowing a two-day yellow break Thursday and Friday the country likely will return to the tighter orange regime on Saturday and Sunday, they said. 
 Authorities also are mulling extending the ban on hosting at home more than two relatives or friends and also on reducing the threshold for regions to be classed as orange or red zones.
Higher Health Instute head Silvio Brusaferro said "the epidemic still is dangerous, the virus is circulating widely in our country. It is too soon to return to normality."