Pandemic slashes tourism by half in Italy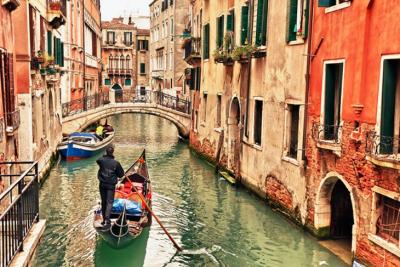 ROME -- Tourism in Italy tumbled by a half on average in 2020 as a result of the Covid pandemic while foreign tourism to the peninsula crashed by 68 percent with some 130 million fewer arrivals than in 2019, the state-run statistics institute ISTAT said Wednesday.
 Visitors to Florence, Venice and other "cities of art" were down by as much as 73 percent. American tourists vanished though German tourists retained a strong presence in Italy despite Coronavirus, ISTAT said.  The figures refer to the first nine months of the year but given the new lockdown in the last quarter the grim situation evidently has not changed.
 During the summer season from July to September alone arrivals were down by 34 percent, with foreign tourism down by 60 percent. There were 95 percent fewer tourists from the United States compared to the summer of 2019 while visits by German tourists fell by one third, ISTAT said. Italian domestic tourism was more resilient, falling only by 14 percent in the summer months.
   Business travel was down by 60 percent in 2020. By region tourism was down by 61 percent in the northwest of Italy and by 62 percent in the major islands of Sardinia and Sicily. Lazio tourism was down by 73 percent, dragged down by the near collapse of tourism in Rome.
Tourism in Campania was down by 72 percent and in Liguria by 71 percent. The regions least hit were the Marche, down 27 percent, and Molise, down 29 percent.   
 jp